WOMEN'S POWER, WHICH HAS BEEN A WASH
THE SUCCESS STORY OF THE WASCHIES
2015
As the head of an advertising agency and mother of two girls, I actually have my hands full, but I'm one of those people who don't let themselves be dissuaded from an idea once they've got it into their heads…. After the birth of my little daughter Valerie, I despaired at her everyday cleaning with wet wipes. She suffered from skin irritations again and again and in addition, a huge mountain of garbage accumulated every day. Alternative products like cotton washcloths were again not hypoallergenic and without fabric softeners became way too hard and scratchy for her sensitive children´s skin after washing. So I simply decided to develop a sustainable wash pad myself according to my own specifications. I got help from a small weaving mill in a neighboring village of Kulmbach, my hometown. Together we developed a fabric that is hypoallergenic, can be washed at up to 95 ° degrees and remains soft even after washing without fabric softeners.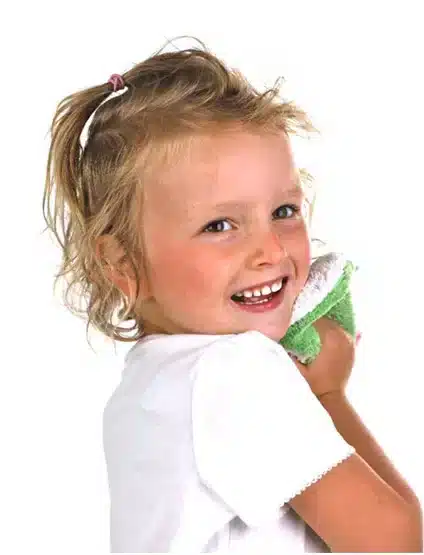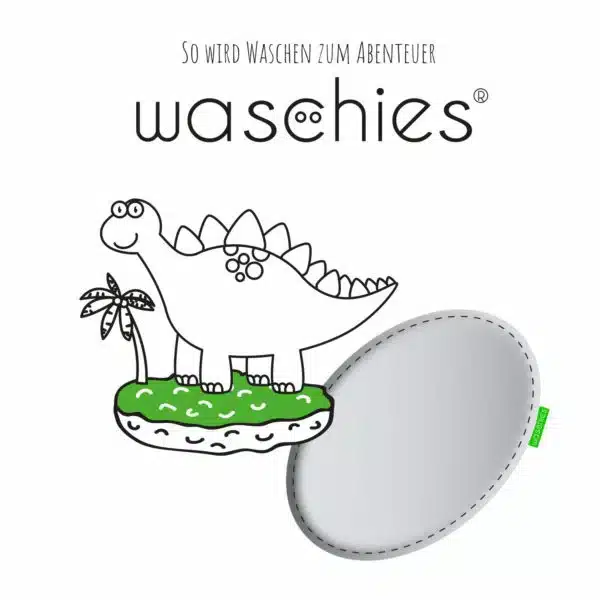 2016
The first feedback on the fabric was so positive that I decided to get started right away with the help of my advertising agency. That's how we produced our first products. The name was not long in coming: "waschies" – the idea of my big daughter Antonia. OEKO Tex certificates – patent protection – design protection – trademark protection, we got all that going together.
2017
In 2017, our online store finally went online and shortly after, the well-known mail order company for children's products jako-o included us in their range. We expanded our color and product range. Due to the cleaning performance of the waschies being so good that it could even remove make-up and cream residues easily and with water alone, we developed our successful make-up removal line FACELINE.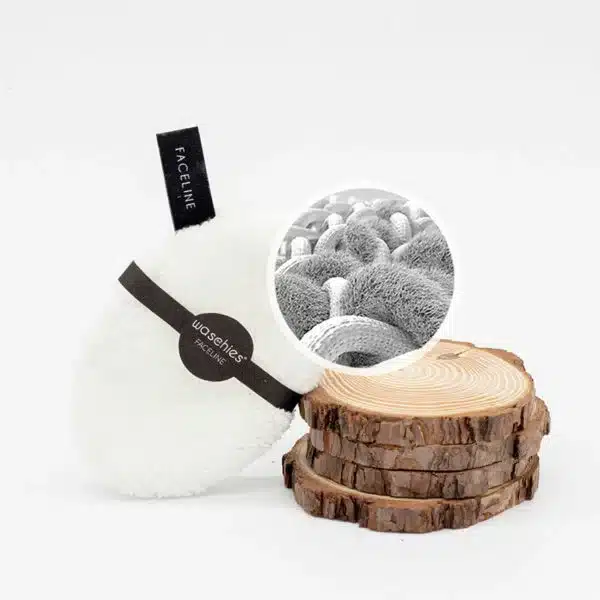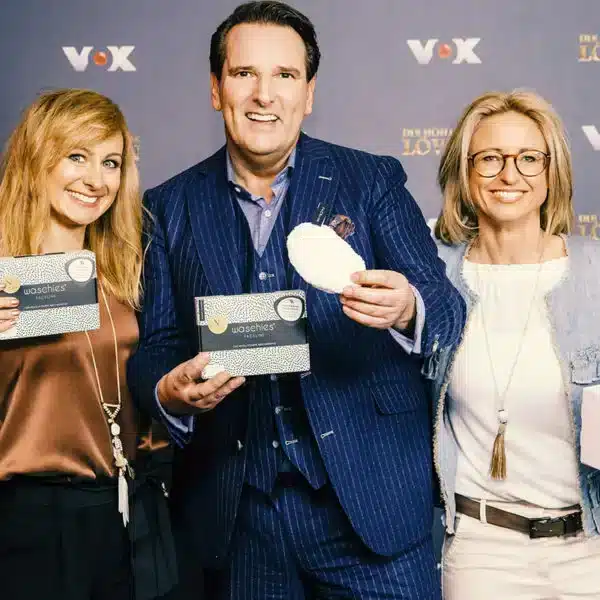 2018
Appearance on the VOX show "Die Höhle der Löwen". We were so convinced of our product that we applied to the VOX start-up show. When we were accepted, the joy was naturally enormous, but it was also accompanied by a lot of excitement and preparation. Together with my co-founder Marcella Müller, I finally ventured to Cologne to the "Höhle der Löwen". To our great delight, we were able to convince 2 lions, Judith Williams and Ralf Dümmel, of our waschies. We decided in favor of Ralf Dümmel, who still holds a 20% stake in waschies GmbH. After the broadcast of the show, a huge run on our waschies followed – in 2018 alone after our TV appearance, we were able to sell over 2 million pieces.
2019
Due to continued success, we decide to move to a larger office and hire our first employee, Emmi. The company and team continued to grow ever since: new employees, new product lines, new editions: After we met the founder of the Robin Aid Foundation at an airport, who performs operations for seriously ill children in crisis areas, we were so impressed by his commitment that we wanted to support him and his foundation. We launched our GOLD Edition and since then have donated 1 € of every sold package to the Robin Aid Foundation. You can find our GOLD Edition here.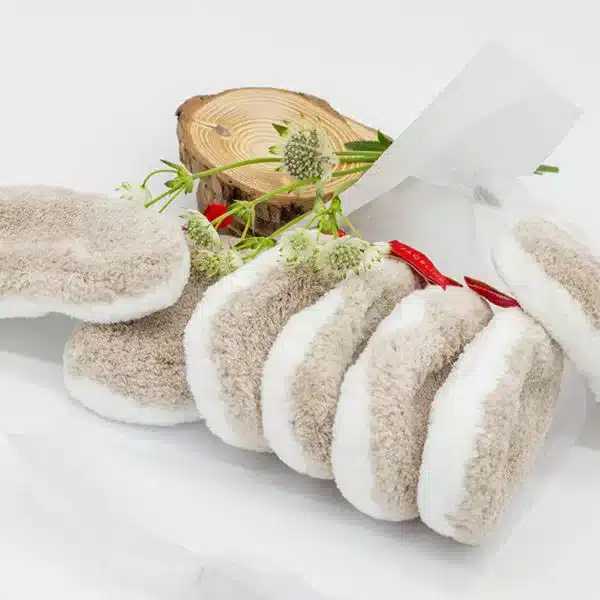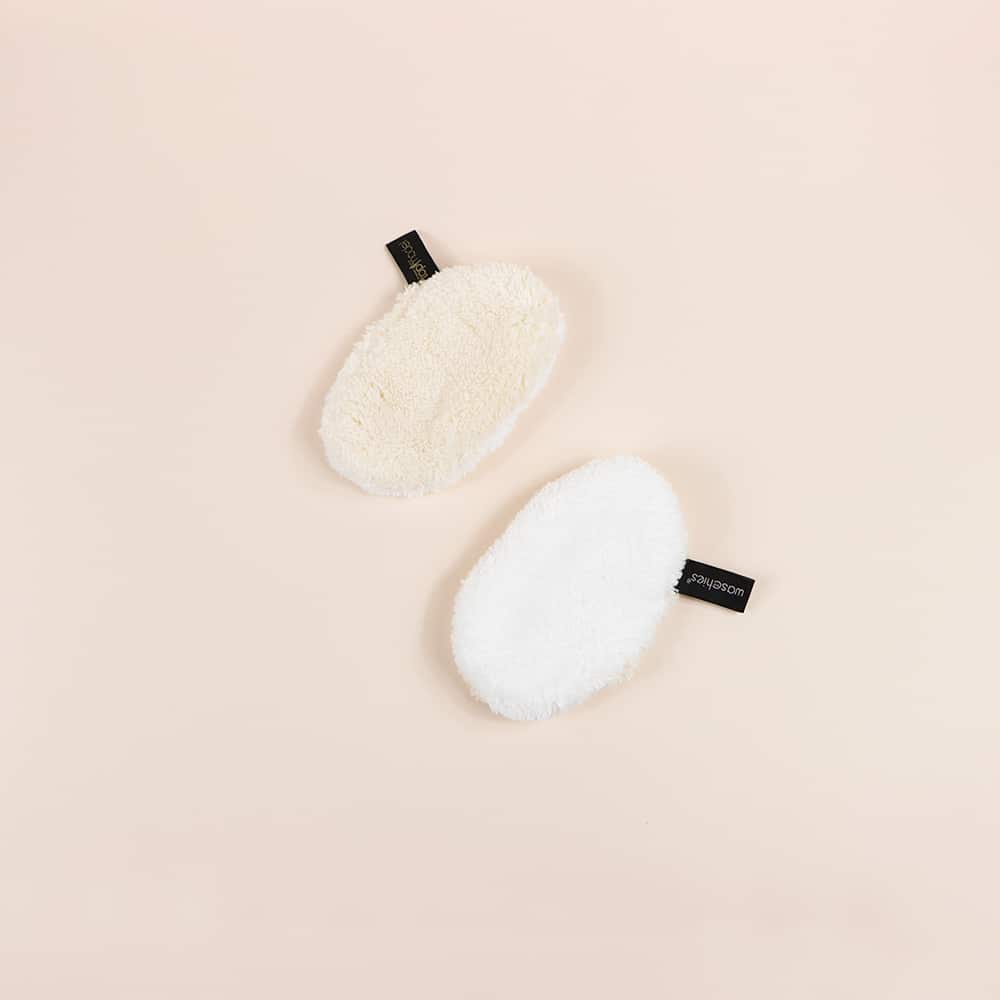 2020
A special highlight of the Corona year was the entry of our waschies into the Top Twenty Mansion of GNTM´s top models. In a delicate vanilla design, our special edition was unpacked in front of the camera and is of course also available for you here.
2021+
The vision of waschies is to make the world a little better and more sustainable with innovative products. Of course, we want to continue to grow and become a trendsetting company in the field of beauty and accessories, so that we can show the whole world how cleansing and makeup removal is done in 2021+. We're glad you're interested in the full story of our waschies and hope they inspire you as much as they do us.
Love, your waschies, Carolin + Team